12 Essential Books About the History of Theatre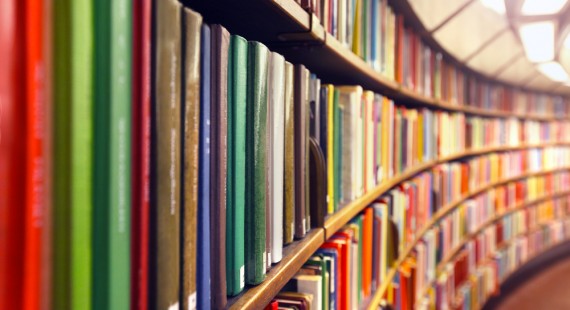 Mikael Damkier | Shutterstock
So if you love the theatre as I do, chances are you want to spend at least some of your free time delving into the history of the art. There are so many references and resources when it comes to Broadway and Off-Broadway productions that its hard to narrow them down. Trying a task as it may be, I've compiled a list of exceptional theatre reads that I think anyone who lives for the stage would find fascinating and enjoyable.
Act One by Moss Hart
Act One is one of the most prolific theatre based memoirs that has inspired countless numbers of dramatists, theatregoers, and book lovers alike. The book beautifully conveys the details of Hart's childhood in the Bronx and Brooklyn as well as the struggle to bring his first Broadway success Once in a Lifetime, to the stage. The drama, hardships, and wonder of Broadway during the 1920s and the years before World War II is artistically captured in what many consider to be one of the most celebrated American theatre books of the 20th century. As someone who has had the pleasure of reading this book myself, I must say that it is a masterful work of literary theatre art.
Caffe Cino: The Birthplace of Off-Off-Broadway by Wendell C. Stone
Caffe Cino takes readers deep inside the world of Joe Cino's iconic café theatre and details, with the help of insider interviews and photographs, the unique and profound influence it had on American theatre. The book outlines how the café served as an artistic hub for individuals from all walks of life whereby innovative ideas emerged and many alternative theatre spaces got their inspiration. By the book's end, it is clear to see how Cino's haven for beats, bohemians, hippies, and gays created a dynamic space for creativity to flow that changed the theatre world forever.
Diary of a Mad Playwright by James Kirkwood
Diary of a Mad Playwright offers an insider look at the disintegration of the stage play Legends, which involved Carol Channing and Mary Martin signing up to embark of a nationwide, Broadway-bound tour. Kirkwood is able to share the ups and downs of the project which include greed, hostility, chaos, and two divas who can't seem to get along in a format that is comical and airy. Anyone who loves the theatre is sure to enjoy this candid insiders tale.
Everything Was Possible: The Birth of Musical Follies by Ted Chapin
It proved absolutely impossible for me to create a list of theatre history books without including Everything Was Possible. Chapin's detailed journal, penned during his time as a production assistant for the Broadway musical Follies, has become an incredible reference for anyone who studies theatre. Chapin captures the journey that is creating a musical by sharing about casting, rehearsals, and opening night on Broadway, among other elements. This well-formulated chronicle will please and enrich anyone searching for an honest look into the world of Broadway and musicals.
History of the Theatre by Oscar G. Brockett
When researching theatre history, History of the Theatre is often revered as the "bible" of theatre history books. Theatre historians Oscar G. Brockett and Franklin J. Hildy offer their wide array of expertise in conjunction with more than 530 photos, illustrations, and maps. This book is probably the most comprehensive and thorough assessments of theatre history available on the market, and probably one of the most widely used texts as well.
On Edge: Performance at the End of the Twentieth Century by C. Carr
Carr has chronologically and thematically compiled a collection of essays that thoroughly delves into the underground culture of New York performance art in On Edge. The book chronicles theatre from the late-70s to today in a format that blends critical analysis and personal witness. She captures everything from the 70s focus on bodily manipulation/endurance to the "cross-over" phenomenon of the mid-80s. She even sheds light on artists such as Robbie McCauley and the Blue Man Group and the work of Ethyl Eichelberger and Holly Hughes.
Playing Underground: A Critical History of the 1960s Off-Off Broadway Movement by Stephen J. Bottoms
This book is yet another that captures the Off-Off Broadway movement in great detail. Playing Underground is well researched and wonderfully written using interviews with numerous playwrights, directors, critics, and performers in order to paint a vibrant picture of the often understudied 1960s Off-Off Broadway era. Anyone who is truly interested in an honest and thorough account of this time in theatre history will greatly appreciate Bottoms' literary contribution.
Shakespeare in Company by Bart Van Es
As a lover of everything Shakespeare, I thought Shakespeare in Company was a good addition to this list. Plus, it is virtually impossible to talk about theatre without mentioning a man who had such a drastic impact on it. Having read this book, I can say that Van Es does an excellent job of covering Shakespeare's career in four distinct phases while also brilliantly capturing how the playwright was able to create the category of relational drama. It is an enlightening read for the Shakespeare enthusiast (guilty as charged) or the person who just likes a couple of his works.
Sondheim & CO. by Craig Zadan
Sondheim & Co. is another one of those, "no way you can leave this off the list", type of books. Why? Because it is the total, behind-the-scenes story of Stephen Sondheim's musicals. Sondheim's classic works which include, A Funny Thing Happened on the Way to the Forum, Company, Follies, Sweeney Todd, and West Side Story among others, are examined in full detail with the collaborative assistance of Sondheim and his associates. I have had the pleasure of moderately studying this book as a theatre student in high school and its insight is very intriguing.
The Play Goes On by Neil Simon
This book is a very special addition to this list because it is so personal. Simon captures the reader by taking them on an emotional journey through tragedy and crisis during the mid-1970s to the present, whereby some of his most brilliant works (i.e. Lost in Yonkers) were created. The Play Goes On candidly reveals in true Simon humor, honesty, and irony; the story behind the story.
The Season by William Goldman
Goldman, a talented playwright, novelist, and screenwriter does a superb job at analyzing Broadway from the perspective of nearly everyone involved- playwrights, producers, actors, critics, and audiences. Christopher Lehmann-Haunt of The New York Times called this work, "Very nearly perfect… It is a loose-limbed, gossipy, insider, savvy, nuts-and-bolts report on the annual search for the winning numbers that is now big-time American commercial theatre."
Underfoot in Show Business by Helene Hanff
So this book is not a traditional theatre history book, but it is still extraordinary nonetheless. Underfoot in Show Business is a comical, light-hearted take on life among the 999 Broadway hopefuls who don't turn out to be Noel Coward as the preface states. This honest book includes many personal tales about life of a struggling aspiring actor. It's an easy read that is satisfying to theatre lovers and general book lovers alike.
Maybe your theatre book selections made this esteemed list and maybe they did not, but I think that most people can agree that this list is a pretty good compilation of some of the best theatre resources out there. So whether you really want to enhance your Broadway and Off-Broadway knowledge or whether you just want a new and interesting read, give these books a try — they are well worth your time.
Author: Diamond Grant