Broadway, 1959: A Couple of Divas, Drama and Timeless Classics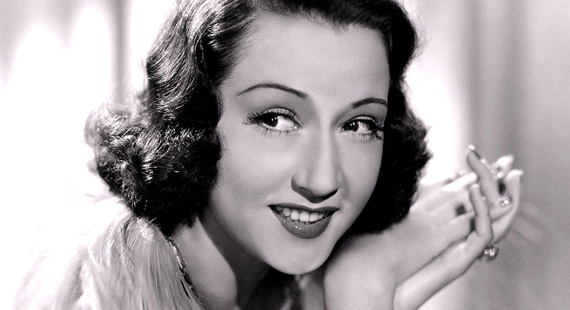 The year was 1959, and although it marked the end of the era known as "The Golden Age" of Broadway pioneered by Rogers and Hammerstein's innovative storytelling style, Ethel Merman was making history.
Called "the undisputable first lady of the musical comedy stage," Merman was starring in what many consider her most memorable role, Gypsy Rose Lee's domineering stage mother, Rose, in the Stephen Sondheim-Jules Styne musical "Gypsy," playing at the Broadway Theatre.
Her character's most important song, "Everything's Coming Up Roses," a pun that juxtaposes both hopeful optimism and Rose's egomaniacal control over her daughters, would in later years serve as Merman's theme song of sorts, especially given that Sondheim has written the song as a mirror of the big, belting numbers Merman had been singing all her life.
It was hardly the first time a legendary songwriter had penned a song specifically for the legendary lady of song.
The songs were Merman's
Her first show featured music by George and Ira Gershwin, including "I've Got Rhythm," which rarely is imagined without Merman's voice attached, and Cole Porter wrote five shows for her, including her role as Reno Sweeney in "Anything Goes," which took advantage of her voice in the particularly memorable "Blow Gabriel Blow." Unfortunately, that song – and other Porter classics – were left out of the 1936 film version, leading to lackluster reviews for the movie, despite Bing Crosby in the Billy Crocker lead, thanks to the underutilization of Merman's sensational voice and comedic chops.
"Broadway has been very good to me," Merman once said. "But then, I've been very good to Broadway."
According to quotes, 1959 was the year Merman finally gave up smoking, and although the habit might have played a role in her distinctive voice, she was able to sing with the same level of strength and power for decades.
In 1997, Chicago Tribune arts critic Howard Reich wrote in memory of the legend, "Merman sang as if a trumpet had been lodged in her larynx."
A star-studded year on Broadway
But despite the legendary Ethel Merman at the helm, "Gypsy" – and Ethel Merman as well – had some heady competition that year.
"The Sound of Music" opened at the Lunt-Fontanne Theatre, Carol Burnett was making her Broadway debut as Princess Winnifred in "Once Upon a Mattress," Judy Garland spent a week doing a one-woman show at the Metropolitan Opera House and Harry Belafonte was playing the Palace.
If that wasn't enough, John Gielgud was starred in a production of William Shakespeare's "Much Ado About Nothing," and Bert Convy (who later hosted numerous game shows) and Ken Berry ("Mama's Family") were making their Broadway debuts in "The Billy Barnes Revue," a collection of songs and comic sketches, at the John Golden Theatre.
(Despite the feel-good nature of the show, Barnes himself was a little depressed about the show's reception, because he wasn't very well-known in NYC, and his audience expected to see Binnie Barnes -an English actress whose movies include "This Thing Called Love" and "The Dude Goes West," among many others – instead. "It's discouraging to stand in front of the theatre before the show," Barnes later told a reporter, "and hear people say, 'I'm looking forward to seeing Binnie Barnes again. I haven't seen her in years.'")
Drama also held audiences rapt
1959 also brought some drama to the Great White Way, including the ground-breaking "A Raisin in the Sun" at the Ethel Barrymore Theatre, a show that brought the black experience to primarily white audiences, leading New York Times Frank Rich to say it "changed American theater forever."
Sidney Poitier took home a Tony for Best Actor for his role in Lorraine Hansberry's dramatic work, which was based on a poem by Langston Hughes about a black family's experiencing living in a Chicago subdivision.
"The Andersonville Trial" – the story of the trial of Henry Wirz, the commander of the infamous Confederate prison camp Andersonville, where nearly 13,000 Union soldiers died during the Civil War – had George C. Scott playing the role of Chief JAG Prosecutor Norton Parker Chipman. (Scott would later direct the 1970 movie based on Saul Levitt's play.)
Tennessee Williams' "Sweet Bird of Youth" – the story of an aging actress and a young actor hoping to use her to get his own break in Hollywood – opened at the Martin Beck Theatre, directed by Elia Kazan and starring Paul Newman and Geraldine Page, who earned a Tony nomination as Best Actress for her work. (The two reprised their roles in a 1962 movie version of the Williams work."
And William Gibson's new play, "The Miracle Worker," the story of Helen Keller and her teacher, Annie Sullivan, opened at the Playhouse Theatre, with Patty Duke making her Broadway debut as Helen and Anne Bancroft (Mrs. Robinson in "The Graduate") as Annie. Bancroft took home a Tony Award for her role.
Fifty-seven shows opened on Broadway in 1959 – other memorable shows included the murder mystery "Redhead" – and while many closed quickly, others left an indelible mark on theater history, making 1959 a very fine year for the stage.
Author: Brenda Neugent