Broadway Actors Who Have Moved to the Director's Chair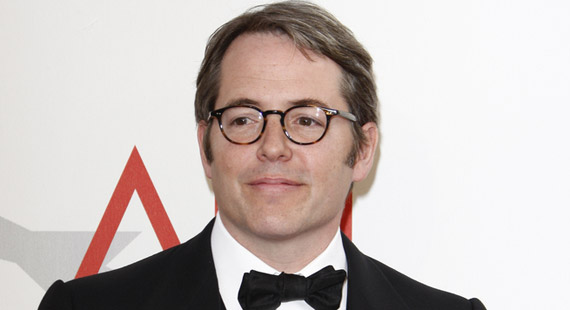 Joe Seer / Shutterstock
Artists are always seeking new challenges, fresh ways to test their skills and spark creative elements that bring new depth to their work.
And just as TV and movie actors including Ron Howard, Rob Reiner and Clint Eastwood have moved from behind the camera to the director's chair (Eastwood's latest is a movie version of the Broadway smash "The Jersey Boys"), many of the stars who have heated things up under the stage lights are now moving backstage to bring their own personal visions to life.
Most recently, David Hyde Pierce – best known for playing Niles Crane in the long-running sitcom "Frasier" – is directing his first play on Broadway after years on stage. Almost as soon as "Frasier" had wrapped Pierce was appearing in the Monty Python comedy "Spamalot," although it was not his first Great White Way role. He had previously appeared in "The Heidi Chronicles" and "Beyond Therapy," and would later take on "Curtains," "Accent on Youth," "La Bete" and "Vanya and Sonya and Masha and Spike," a comedy based on the works of Anton Chekhov.
While juggling a role on the CBS drama "The Good Wife," Pierce is helming the musical "It Shoulda Been You" starring Tyne Daly and Harriet Harris, along with David Burtka (new husband of Broadway veteran Neil Patrick Harris, who just wrapped an acclaimed run starring in "Hedwig and the Angry Inch"). The musical comedy that tells the tale of two families coming together for a wedding got its start at New Jersey's George Street Playhouse before moving to Broadway, where it is set to open in previews in March.
But Pierce is not alone in seeking the challenge of the director's chair. Other Broadway stars who have also directed include:
Alan Cumming. With 25 years of experience under his belt, it's no wonder Alan Cumming chose to expand his skill set by directing. The Scottish-born star got his start at the Royal Shakespeare Company, but one of his most fitting and iconic roles was stepping into Joel Grey's shoes as the M.C. in "Cabaret." With both stage and screen acting credits, the Tony Award winner choose to direct and star alongside Jennifer Jason-Leigh in the 2001 movie "The Anniversary Party," and later the 2007 movie "Suffering Man's Charity," later renamed "Ghost Writer."
David Schwimmer. While he is perhaps best known for playing the role of Monica's brother Ross on "Friends," in 2008 he worked behind the scenes, directing the off-Broadway production "Fault Lines." The show about male bonding, aging, marriage and glory days, starred Josh Lucas and received tepid reviews, not so much for Schwimmer's staging of the show, but rather playwright Stephen Belber's occasionally clunky dialogue.
Roger Rees. With a long string of movie and small screen roles on his resume – including on the TV series "Boston Common," "The West Wing" and "The Good Wife" – it seems only natural that the British-born Rees would choose to go behind the scenes for the 2012 production of "Peter and the Starcatcher." Just off a run as Gomez in "The Addams Family" with Nathan Lane and Bebe Neuwirth, he helmed the backstory of Peter Pan that was adapted for the stage by Rees' husband, Rick Elise. It was nominated for a Tony Award as Best Play and closed in 2013.
Matthew Broderick. Sure, he may have made an early splash playing the lead in the John Hughes cult classic "Ferris Bueller's Day Off," but Broderick has numerous Broadway credits, including the Mel Brooks comedy "The Producers," the Neil Simon works "The Odd Couple" and "Brighton Beach Memoirs," one of a trilogy from the comedic legend, and "How to Succeed in Business Without Even Trying," among others. He has won numerous Tony Awards, but he, like Cumming, chose to direct a movie, the 1996 film "Infinity," starring himself and Patricia Arquette.
Bebe Neuwirth. We know her as Lilith on "Frasier" and "Cheers" – and recognize her whiskey-tinged voice as the brown M&M in advertisements – but Neuwirth is a Broadway legend, starring as Velma Kelly in "Chicago," Fanny Brice in "Funny Girl" and Morticia Addams in "The Addams Family," among many other on- and off-Broadway productions. Since she also has a long string of screen credits, in 2013 she directed the film short "Jerome's Bouquet," starring Suzanne Shepherd and Peter Scolari.
Judith Ivey. Ivey is a Tony Award-winning actress, earning her first for 1983's "Steaming" and her second for "Hurlyburly" in 1985. Her acting credits on stage include a complex mix of drama and comedy including "The Glass Menagerie," "Voices in the Dark" and "Blythe Spirit." She also starred as Ann Landers in the one-woman off-Broadway show "The Woman with All the Answers." But Ivey wasn't completely satisfied with the challenges of acting, and has more than a dozen stage directing credits under her belt, including productions of "Steel Magnolias" and the off-Broadway shows "Fugue," "Secrets of a Soccer Mom" and "Southern Comforts."
Joe Mantello. Joe Mantello has earned three Tony Awards, his first playing Louis in Tony Kushner's "Angels in America," his Broadway debut. He later went on to direct 18 shows, including the smash musical "Wicked." In 2011 he returned to the stage to play Ned Weeks in "The Normal Heart." In a 1992 interview with Bomb magazine, he talked about how directing changed his approach when he returned to the stage. "I think I've become a better actor since I started directing, although some people might disagree," he said. "Since I've been removed from the process I see things that actors fall into. Now there's a part of me that's removed from the process and can stand back."
Author: Brenda Neugent