Broadway is the Perfect Holiday Gift for Kids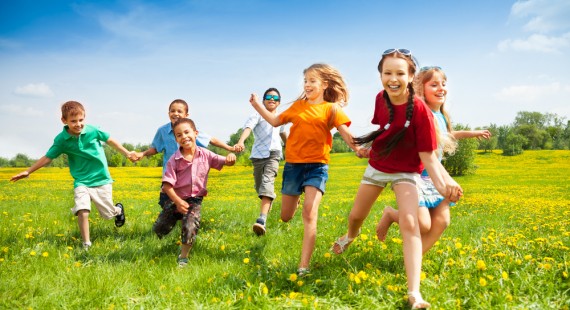 Sergey Novikov | Shutterstock
Broadway is like a theatrical playground for kids this holiday season, with shows ranging from the romantic fairy tale "Cinderella" – with the perfectly evil NeNe Leakes playing the villainous stepmother – to the exotic "Aladdin."
Exposing kids to the arts is vital, because, a quote from a character in the Lee Hall play "The Pittman Painters – "Art is the place where you understand your whole life from." – is hardly an understatement.
Through art, we learn about history with more depth and understanding than we would in a classroom. Art brings with it context, such as with "Huckleberry Finn," a book often banned for its honest portrayal of racial issues as they were during the time Mark Twain wrote it. That's unfortunate, because what we can ultimately learn from the story can help us better understand contemporary issues such as the racial-charged protests in Ferguson, Mo.
Introducing kids to the theater early can instill a hunger for more that will stay with them the rest of their lives, enriching their spirits while expanding their knowledge base.
And if you want a technical reason for instilling a love of theater and other arts early in your child's life, neuroscientists say that in order for our brains to work at their best, we have to activate both sides – the left side, where logic and verbal skills reside, and the right side, where creativity is sparked.
A trip to the theater opens a gateway to another world for kids, and for many is more accessible than a book because it brings pages to life in brilliant Technicolor, with live action and music that make the experience exhilarating, exciting and absolutely unforgettable.
Here are some of the kid-friendly shows playing this holiday season on and off Broadway:
'Aladdin'
Children of all ages can take a magic carpet ride through the pages of the Arabian Nights with "Aladdin," the story of a magic lamp, a genie, drama and romance, all set in an exotic location that offers audience a color-drenched glimpse into another world.
While the story is adapted from the Disney movie, don't hesitate to book seats, even if you've seen the film. The Broadway version features new music written especially for the stage.
"Aladdin" is playing at the New Amsterdam Theatre.
'The Lion King'
Another Disney classic brought to life, "The Lion King" is the story of Simba, a lion prince born into a royal family who, like Peter Pan, wants to remain a playful cub forever. He does, until tragedy strikes his family, and he is forced to start a new life. He heads out on his own until his former homeland beckons him back, and he returns to take his rightful place as king.
Featuring music from Elton John and Tim Rice inspired by traditional African rhythms, the show won six Tony Awards in 1998 and is a visually spectacular and memorable theater masterwork.
"The Lion King" is playing at the Minskoff Theatre.
'Wicked'
A prequel to the ever-popular "The Wizard of Oz," Wicked tells the story of the Wicked Witch of the West, when she was still known as Elphaba, and before spoiled rich girl Glinda the Good Witch had learned some life lessons.
While the flying monkeys have always been frightening for younger children, kids eight and above should love the music and storyline of this revisited "Wizard of Oz."
"Wicked" – called "the best musical of the decade" by Entertainment Weekly – is currently playing at the Gershwin Theatre
'Cinderella'
If "Real Housewives of Atlanta" star NeNe Leakes in the role of the wicked stepmother isn't enough to lure you to this classic love story, a contemporary script that updates the Rodgers and Hammerstein classic and gives it fresh appeal will.
The musical is still a love story at heart, and Cinderella and her Prince will find each other, eventually, after the Prince finds himself and Cinderella finds her shoe – and her voice.
"Cinderella" is playing at the Broadway Theatre.
'Matilda'
Based on Roald Dahl's classic, this show tells the story of Matilda Wormwood, a girl who immerses herself in books as a way to escape the insipid adults in her life, including parents who prefer the TV and a sour headmistress.
It features a cast of kids as well as fun musical numbers that your little ones will love.
"Matilda" – which carries with it a message that justice can win and kids essentially have their destiny in their own hands – is playing at the Shubert Theatre.
'The Berenstain Bears Live'
This off-Broadway comic production celebrates life lessons as seen through the eyes of this famous family of country bears.
It's short – less than an hour – so it's perfect entertainment for the youngest of children, especially since it offers lessons on junk food, good grades and talking to strangers.
"The Berenstain Bears Live" is playing at the Manhattan Movement and Arts Center.
Author: Brenda Neugent