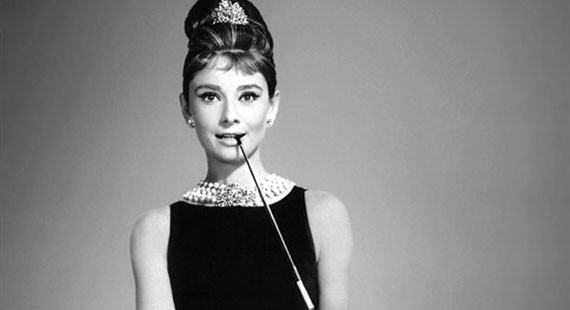 Paramount
When Max Bialystock and Leo Bloom of the hit Broadway show "The Producers" planned their latest production, they expected it would be a flop, and they would earn their big payday by collecting more investments than opening night would cost to produce, leaving behind a big chunk of change.
Of course, things didn't go as planned, and their horrible show was seen as a big hit, and the two ended up in prison.
Most shows, however, have the opposite problem. Everyone involved goes into the thing thinking sure-fire hit, only to see the show hopelessly flop and their dreams of Broadway magic crumble.
Breakfast at Tiffany's (1966)
Truman Capote's work apparently doesn't adapt itself well to the Broadway stage. "House of Flowers" ran for 165 performances, according to the Smithsonian magazine while "The Grass Harp" ran for seven.
But it was "Breakfast at Tiffany's," a seemingly perfect piece for Broadway, that was the biggest disappointment.
The show, which opened during the 1966-67 theater season with much anticipation, didn't make it through previews.
The play was more true to Capote's original book, and his Holly Golightly bared little resemblance to the winsome girl played by Audrey Hepburn in the movie adaptation, so even Mary Tyler Moore in the leading role – albeit the role of a call girl with the mouth of a sailor – couldn't appease audiences when the show opened at the Majestic Theatre.
It closed after four previews, and was considered a total loss.
Carrie (1988)
In most cases, everything with Stephen King's name attached has been a soaring success, but the horror story about a bullied high school girl with telekinetic powers who seeks revenge that was terrifying on both book and movie form was seen as less macabre on stage.
And while the directors' attempts to play off the success of shows like "The Rocky Horror Picture Show" (which played equally poorly on stage) probably seemed a good idea, dressing the girls in togas and red body stockings and the boys in leather with studs and setting the show to a pop opera score created a comic appeal that dulled the moments of horror – even Act II's opening scene of the bullies collecting pig blood for the gory prom scene.
The show opened on a Thursday for previews and closed that Sunday, losing $8 million in the process.
Pipe Dream (1955)
It's hard to imagine Richard Rodgers and Oscar Hammerstein – the duo behind "Oklahoma!" as well as "Carousel," "The Sound of Music" and "South Pacific" – creating a flop, but in 1966, they did, with "Pipe Dream," written by John Steinbeck when his "Cannery Row" – which Rodgers and Hammerstein had first decided to adapt – didn't lend itself to a musical format.
While "Pipe Dream" ran for 246 performances – longer than most of those shows considered flops – for the dynamic duo of Rodgers and Hammerstein, it was a disaster, especially when Time magazine critic Louis Kronenberger called the story of bums and prostitutes "so high-minded about its lowlifes as to emerge mere hootch-coated butterscotch."
Some of the show's songs were later used in the 1966 musical "State Fair," and it was nominated for a Tony Award for best musical, but it still served as blight on an otherwise stellar record for both Steinbeck and Rodgers and Hammerstein.
Rachael Lily Rosenbloom (And Don't You Ever Forget It) (1973)
The only good thing about this musical failure originally written for Bette Midler – who turned the role down – is that the grueling experience of performing in the show widely considered unsalvageable inspired the smash hit "A Chorus Line."
The show told the story of Rachael Lily Rosenbloom (her first name has the 'a' Barbra Streisand dropped from her own), who rose to fame as a Hollywood gossip columnist – and later a star in her own right – after a rough Brooklyn upbringing.
The show closed Dec. 1 during previews, only a few days after opening, although newspaper reports about the show's closing led to a sold-out house the final night.
Moose Murders (1983)
This stinker made it through previews, but the first night of those went so badly that leading lady Even Arden walked due to what was called "artistic differences." She was then replaced by Holland Taylor as the matriarch of a wealthy family doomed to die at the hands of a murderer wearing a moose head.
While the show was written as a farce, apparently it was free from laughs, as it included scenes of attempted incest, a mummified invalid grandfather and a character named Stinky.
Clive Barnes of the New York Post called the show "so indescribably bad that I do not intend to waste anyone's time by describing it," and New York Times critic Frank Rich called it "the worst play I've ever seen on a Broadway stage."
The closed on its opening night at the Eugene O'Neill Theatre, and it now stands as the Broadway equivalent of Edward D. Wood Jr.'s movie "Plan 9 from Outer Space," considered the worst movie of all time, although "Moose Murders" does not have the cult following of "Plan 9."
Author: Brenda Neugent