Broadway's Chicago Proves, Bebe Neuwirth has the Heart of a Dancer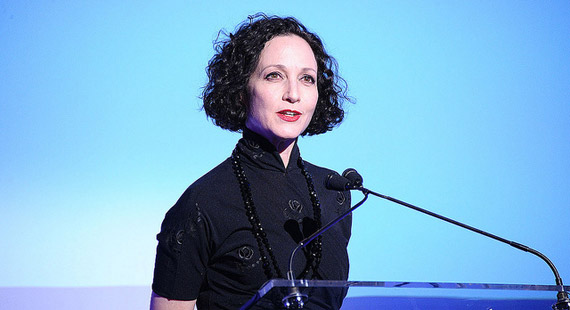 Three is clearly a lucky number for Bebe Neuwirth. Earlier this year, she took on the role of Mama Morton, her third part in the hit Broadway musical "Chicago," after playing murderesses Velma Kelly (for which she won a Tony Award) and Roxie Hart.
Neuwirth also played the role of Dr. Lilith Sternin Crane on three different shows – "Cheers," "Wings" and "Frasier." She took home an Emmy for her work in "Cheers."
But for Neuwirth, shifting from the buttoned-up, brittle Lilith to the sexpot Velma Kelly in "Chicago" was a seamless move, especially given her background.
Neuwirth is a classically-trained dancer – she graduated from both Julliard and Princeton – and her first role on Broadway was in 1975 in "A Chorus Line," a long-running musical that revealed the behind-the-scenes angst that comes with auditioning for, and desperately hoping to snag, a role in a show's chorus line.
The show was, in a way, reflective of Neuwirth's own personal challenges as a dancer, something she saw herself as since she was young.
"Ballet has always been how I defined myself – even as a child. It's never been just a thing to do," she's been quoted as saying. "I've been on stage since I was 7. That's where I'd rather be than anywhere else. Just because you can do a bunch of things doesn't mean you are a bunch of things. I can act. I can sing. But I am a dancer."
She might have joined a dance troupe, had she not gone on a rather fateful date when she was in her early teens. The boy took her to see "Pippin," a modern story of the son of Charlemagne set to a 1970s score. It was both directed and choreographed by Bob Fosse, and from her seat in the audience, Neuwirth realized the direction of her life had fundamentally shifted.
"That was the moment when I decided to go into musical theatre," she told Broadway World in 2013.
Her second show, Fosse's "Dancin'" – a celebration of movement set to a diverse score that mixes jazz, classical and pop sounds – cemented her goals and fulfilled a dream of working with her idol, long one of the legends of the Great White Way.
"I am a Fosse dancer," she says, referencing the choreographer's distinct, jazz-infused style, which she was able to revisit when she landed a role in "Sweet Charity," a Neil Simon comedy about the romantic trials and tribulations of an optimistic prostitute, also choreographed by Fosse.
"He had such a clear vision, and always knew exactly what he wanted," she said in an interview with Berkshire Fine Arts, just after landing the role of Mama Morton in "Chicago," her third part in the jazzy celebration of vaudeville in the 1920s, and one that comes after two hip replacements have limited her ability to perform some of the tougher dance moves. "He knew that getting his vision exactly right would transform it, so that it become more than itself. He was absolutely right to push for it. I think that people who worked for him did their best work, and if they are like me they continue to strive for that."
From the start, Neuwirth was disciplined, though, and it didn't take Fosse for her to develop that skill.
"Certainly the life of a dancer is very difficult. The training is very hard and relentlessly grueling," she has said – but in developing those skills, she managed to develop the resolve required to secure a place in show business that crosses over from the stage to TV and film seemingly effortlessly.
She was perfection as Lilith, the stern foil to Frasier's more angst-filled psychiatrist. She also deftly merged the erotic style of a Broadway dancer with Fosse moves with the droll observations of a Woody Allen film in "Celebrity," in which she played a prostitute who teaches a character played by Judy Davis how to perform a sex act, using a banana as a prop. The role, she said, was written with her in mind.
But still, Neuwirth is at her core a dancer, and she continues to dance even after two hip replacements, one of which she debuted on her birthday, playing Roxie Hart in a New Year's Eve production of "Chicago," her former co-star Ann Reinking as Velma.
Other iconic roles Neuwirth has played include Fanny Brice in "Funny Girl," Titania in "A Midsummer Night's Dream," Lola in "Damn Yankees" Morticia Addams to Nathan Lane's Gomez in the Broadway production of "The Addams Family," and the lead in "Here Lies Jenny," the story of a singer in a worn waterfront gin joint, familiar territory for the former "Chicago" star.
Neuwirth – who at one time voiced the brown M&M in commercials – is currently appearing on the CBS drama series "Madam Secretary."
Author: Brenda Neugent