Celebrities Who Got Their Start on Broadway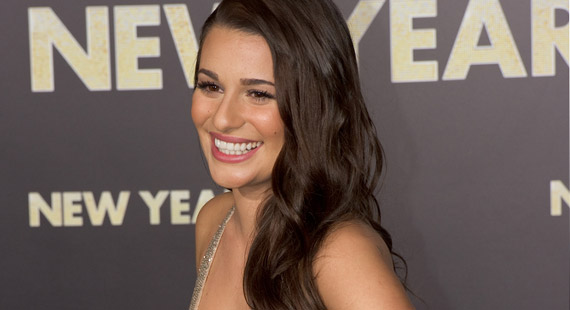 Christopher Halloran | Shutterstock
Most actors would say that live theater – while offering the reward of immediate feedback that television and movies can't – is the tougher medium, given the need to portray the same character night after night while still keeping their performances fresh and live.
While that daunting challenge might scare many less accomplished actors away from the stage, it also lures many stars of television and movies to Broadway as a way to prove their acting chops.
While those familiar names tend to get a lot of attention – and also face the harshest criticism – when they do take on Broadway, many of those we know best for television and movies got their starts on the Great White Way, which likely helped cement their skills when they made the switch to a different medium.
Sarah Jessica Parker
Before she was Carrie Bradshaw, obsessing about men and fashion, Parker was finding her feet and her voice on Broadway.
Her first role was in the Harold Pinter play "The Innocents," which she followed up with a year-long gig as the lead in "Annie."
After "Annie" ended, she landed the role of Patty Greene on the acclaimed series "Square Pegs," followed by the role of Rusty in "Footloose," a lead role "Girls Just Want to Have Fun" and countless other parts, including a shrill newscaster in the Tim Burton "Mars Attacks," which led to a later, similar role in Burton's comic masterpiece "Ed Wood."
Just before she landed the starring role in "Sex and the City," she returned to Broadway to play Rosemary in "How to Succeed in Business Without Really Trying" and Princess Winnifred in "Once Upon a Mattress."
She is currently filming the 2015 movie "All Roads Lead to Rome."
Jason Alexander
Jason Alexander might be best known for playing the neurotic, lovelorn and angst-ridden George Costanza on the long-running sitcom "Seinfeld," but he was already a Broadway star when he landed the now-classic role.
When he realized that his original goal of becoming a magician was unlikely to pan out, he tried a different stage gig, and landed the role of Joe in the George S. Kaufman and Moss Hart production "Merrily We Roll Along" in 1981, followed by a series of roles in the 1984 show "The Rink" (book by Terrance McNally, music and lyrics by Kander and Ebb) and the role of Stanley in "Broadway Bound," the third in the Neil Simon trilogy that also includes "Biloxi Blues" and "Brighton Beach Memoirs."
Just before being cast as George, Alexander won a Tony in 1989 for the musical revue "Jerome Robbins' Broadway."
On Dec. 5, he will reunite with his TV dad Jerry Stiller for the NBC special "How Murray Saved Christmas."
Jesse Tyler Ferguson
While audiences adore Jesse Tyler Ferguson as Mitchell Pritchett, the less dramatic foil for his partner, Cam (Eric Stonestreet) on "Modern Family," Ferguson's roots are on Broadway.
His first role was Chip in the revival of the Leonard Bernstein musical "One the Town" in 1998, which he followed with numerous off-Broadway productions ("Hair," "Newyorkers" and "Little Fish" among them) before landing the role of Leaf Coneybear in "The 25th Annual Putnam County Spelling Bee" in 2005.
Ferguson also appeared in several Shakespeare plays including "A Midsummer Night's Dream," "The Merchant of Venice" and "A Winter's Tale," the last two squeezed in while on hiatus from filming "Modern Family."
Jerry Orbach
After playing tough detective Lennie Briscoe for 14 years on the series "Law & Order," it would come as a surprise that there was little curmudgeonly about the late Jerry Orbach.
The Broadway veteran got his start off-Broadway in "The Threepenny Opera" and "The Fantastixs," and in 1961 landed his first Broadway role in "Carnival."
In 1965 he starred as Sky Masterson in "Guys & Dolls," which he followed with roles in "Carousel," "Annie Get Your Gun," "Promises, Promises" (for which he won a Tony) and "Chicago," where he showed off his vocal chops as Billy Flynn.
Orbach also appeared as Charlie Davenport in the TV movie version of "Annie Get Your Gun" in 1967, and landed guest spots on shows including "Medical Center," "Kojak," "Love, American Style" and "Trapper John M.D." His stint as Harry McGraw on "Murder, She Wrote" led to countless movie and TV roles, but his work as Det. Lennie Briscoe on "Homicide: Life on the Street" created a character that crossed over to not only the long-running "Law & Order," but also the spin-offs "Law & Order: Special Victims Unit," "Law & Order: Criminal Intent" and "Law & Order: Trial by Jury."
He passed away in 2004, leaving behind a diverse and lasting acting legacy.
Lea Michele
There's a reason why Lea Michele is so convincing in her portrayal of Broadway-bound Rachel Berry on the TV musical series "Glee." Her earliest roots are on Broadway, and her first role, at the age of 8, was as young Cosette in the timeless "Les Miserables."
While she had only auditioned as moral support for a friend, she herself got the part, and followed it with roles in "Ragtime," the sexually-charged "Spring Awakening" and "Fiddler on the Roof."
When Ryan Murphy was casting "Glee," he wanted actors that understood musical theater and its allure, and he scouted Broadway for months, finding Lea Michele in the process. The role of Rachel was written specifically for her, and took advantage of the skills she developed playing some of the most coveted roles on Broadway before graduating from high school.
She released her first album, "Cannonball," in December of 2013, and released her first book, "Brunette Ambition," in May.
Author: Brenda Neugent