Drag Queens Open Minds, Hearts on Broadway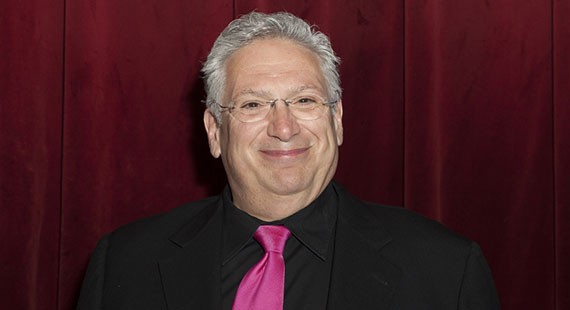 lev radin / Shutterstock
Harvey Fierstein may not have been the first to celebrate the flamboyance and individuality of drag queens on stage, but he certainly has done it the best.
The Brooklyn-born playwright, actor and director is currently reveling in the success of "Kinky Boots," a Broadway musical based on the film of the same name that tells the story of a man who saves the failing show factory he inherited by making sturdy, large-size shoes for drag queens, who up until then had been searching in vain for just the right shoe.
Fierstein wrote the show's book, which also features music by pop legend Cyndi Lauper ("Girls Just Want to Have Fun") and used it to continue his message of celebrating our differences, rather than condemning them, using art as his medium.
"Art has the power to transform, to illuminate, to educate, inspire and motivate," Fierstein once said.
And theater, he told Time Out Chicago last year, is an excellent place to explore ideas that urge tolerance, they most prevalent message behind his drag-themed productions.
"The real point is that you cannot harbor malice toward others and then cry foul when someone displays intolerance against you. Prejudice tolerated is intolerance encouraged. Rise up in righteousness when you witness the words and deeds of hate, but only if you are willing to rise up against them all, including your own. Otherwise suffer the slings and arrows of disrespect silently," he said.
In essence, the theater allows us to not only hold up a mirror to our own actions, but also to see the world beyond our own front door differently.
"Theater, even if it's story heavy, it's about ideas. Theater has to resonate in your heart in a way that movies don't," he said.
'Torch Song Trilogy'
Fierstein is perhaps best known for his ground-breaking 1982 trio of plays, "Torch Song Trilogy," which delves into the life of Arnold, a Jewish drag queen living in New York City in the 1970s and '80s. Each act explores a different phase of Arnold's life, from his first romance with Ed, a man who is struggling with bisexuality, to his second romance with Alan, when the two decide to adopt a child until tragedy ends their plan, to the third act, when Arnold is raising a gay teen on his own while dealing with his mother's lack of tolerance and respect.
Set in the time period shortly after the Stonewall riots – a series of demonstrations by members of the gay community against police raids at the Greenwich Village Stonewall Inn – considered the most important event preceding the modern fight for LGBT rights in America, Fierstein's "Trilogy" pays tribute to the importance of that movement's leaders as well as the steps forward the LGBT community made in the years that followed.
"The Stonewall riots would not have happened without drag queens," Fierstein said in a recent interview.
The show was welcomed by the gay community, and the long-running gay newspaper The Advocate said, "At the height of the post-Stonewall clone era, Harvey challenged both gay and straight audiences to champion an effeminate gay man's longings for love and family."
'La Cage aux Folles'
This 1983 musical – based in a 1973 French play of the same name – focuses on a gay couple, Georges, who manages the Saint-Tropez nightclub, and Albin, his romantic partner and the star attraction of the nightclub's drag entertainment.
A story about love, family and understanding, the farce focuses on the two men's struggles to seem more masculine when Georges's son, Jean-Michel, brings his fiancée's conservative parents home to meet them.
The show earned nine Tony nominations and won six, including Best Musical, Best Score and Best Book.
It was revived on Broadway in 2004 and 2010, both times earning Tony Awards for Best Revival.
The 1996 movie "The Birdcage," starring Robin Williams and Nathan Lane, was based on the French movie born from the original stage production and was written by Elaine May with music by Stephen Sondheim. It was nominated for a Gay & Lesbian Alliance Against Defamation (GLAAD) Media Award, and won praise for "going beyond the stereotypes to see the character's depth and humanity. The film celebrates differences and points out the outrageousness of hiding those differences."
'Priscilla, Queen of the Desert'
While not from Fierstein, this 2006 musical adapted from Australian director Stephan Elliott's 1994 film "The Adventures of Priscilla, Queen of the Desert" carries with it a similar message about tolerance and belonging.
It follows two drag queens and a transgender woman who are booked to do a drag show at a resort in a remote town in the Austrian desert. The work takes them from Sydney across the desert aboard a lavender bus, and along the way, they encounter a cast of interesting characters along with a good bit of homophobia, but ultimately ends with a lesson on acceptance and understanding.
It opened on Broadway in 2011 at the Palace Theatre – with backing from producer Bette Midler – and ran for 23 previews and 526 performances, closing on June 24, 2012.
Author: Brenda Neugent