How Broadway Uses Social Media to Connect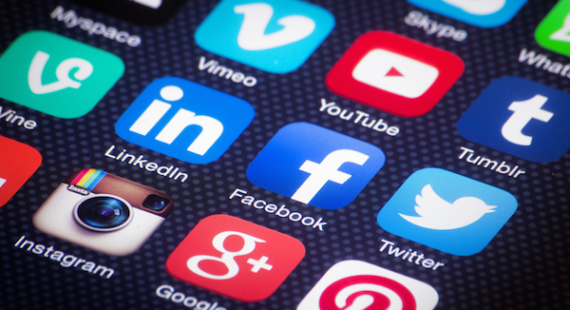 Shutterstock
Broadway has found social media, and the two have developed a fast friendship.
As one of the biggest economic forces in New York City, it comes as little surprise that Broadway would eventually begin to use one of the biggest and widest reaching technologies as a marketing tool for both new and long-running shows.
And while Broadway was perhaps slow to recognize the benefits of social media, the industry is starting to realize that contemporary as well as future audiences are more likely to respond to social media than other more traditional forms of marketing.
Social media erases the line between the stage and audience, creating an opportunity for dialogue exchanges that are as effective as talk-backs, even as it raises the curtain to younger audiences who have not traditionally been the target audience.
That's changing, of course, as younger writers and directors take advantage of the ability to better interact with audiences through a marketing medium that offers almost instant connections.
"South Park" creators Trey Parker and Matt Stone, whose "The Book of Mormon" is one of the biggest hits on Broadway, have been especially vocal on social media. That voice has helped encourage fans of the comedy sitcom about four young boys get up off the couch to see an important work of art that is just as smart and easy to appreciate as the long-running Comedy Central show.
Because social media is more familiar territory for those in younger age brackets, they've made the transition easily, but that's not to say the classics haven't been lured by the immediate access social media provides.
Not only does social media such as Facebook and Twitter allow fans – and all their friends – to keep track of show news, it also provides an opportunity for a show to expand its reach and establish its tone, creating a continuity that begins on social media as a way to generate audience interest and continues until the curtain rises.
To maintain that cohesion, legendary Broadway shows including "Annie" and "The Lion King" offer posts that are in some ways like streaming backstage passes, taking audiences behind the scenes as a way to establish a persona while attracting more attention from a much wider audience.
Through games, giveaways and other smart attention grabs, shows' marketing teams are doing something that a decade ago would have been almost impossible – reach a younger audience in the same way as popular food and beverages brands, albeit with more sophistication.
For Broadway, targeting a younger audience base is especially important, not only as a way for Broadway to sustain itself, but also as a way to introduce the exhilarating art form with people who are likely starved for the experience.
Young people across the country, especially those in smaller, less prosperous rural communities, are losing access to arts programs that fuel creativity and foster an appreciation for art in all its forms, including theater.
Cash-strapped schools across the country are slashing such programs, forcing communities that are also short on funding to pick up the slack. Schools in less economically stable communities are especially vulnerable, which is unfortunate since studies have shown that students who are exposed to the arts are more creative and better at problem solving when they step out into the world as adults. Too, the arts is one way to open the door to the rest of the world for students who have never had the chance to leave their own small communities. When this happens, they can think globally, and their world instantly becomes bigger.
When Broadway targets – and reaches – a younger audience through the familiar medium of social media, it helps bridge that gap, helping to ensure that those young people develop a love for the arts that will last for a lifetime.
Once hooked, then they too will join theater company advisory boards, purchases important works of art for museums' permanent collections, donate to local symphonies and find ways to open the same doors for the young people of tomorrow.
Years ago, I had the pleasure of working with the late Pamiro Opera Company founder Miroslav Pansky to help promote many of his shows, and his dream was to bring the opera to everyone. After seeing his production of Verdi's grand opera "La Traviata" – and responding to it in much the same way as Cher in "Moonstruck" and Julia Roberts in "Pretty Woman" – I understood perfectly. Pansky envisioned early-morning opera productions scheduled specifically for mill workers on swing shifts, so everyone in his community of Green Bay, Wisconsin, would have the opportunity to see something beautiful that would transform their lives.
In reaching a younger, tech-savvy audience, social media is fulfilling a similar goal for Broadway, and ensuring that the Great White Way and all the beauty, educational opportunities and intellectual growth it offers endures for many years to come.
Author: Brenda Neugent