How to Find Cheap Broadway Tickets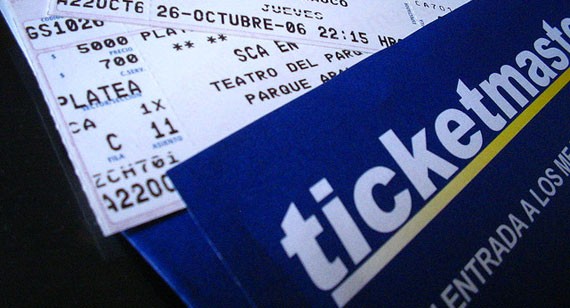 A quick scan of Craigslist classifieds in New York City reveals plenty of Broadway show tickets for sale, including tickets to top hits including the sexy Roaring '20s caper "Chicago," the irreverent "Book of Mormon" from the creators of "South Park" and Larry David's dark comedy "Fish in the Dark."
But if you're planning a trip to New York City and a Broadway show is on your agenda, you better be prepared to shell out a few bucks for the experience.
That's not to say it won't we worth every penny.
"I remember seeing 'Hairspray' when I was 15, and it is such a luxury to be able to see a Broadway show," said Nikki Blonsky, who later played the role of dance-loving teen Tracy Turnblad in the movie remake of the acclaimed show alongside John Travolta.
Evened the most seasoned of Broadway composers still love the thrill of seeing a live Broadway show,
"Maybe I'm old-fashioned," said the late Marvin Hamlisch ("A Chorus Line"), who said growing up that his favorite musicals included the classics "Bye, Bye Birdie" and "West Side Story," among others. "But I remember the beauty and thrill of being moved by Broadway musicals – particularly the endings of shows."
If you're planning a weekend to the Big Apple – with iconic stops including soup at Shopsin's (while the Soup Nazi on "Seinfeld" was based on this restaurant's owner, Kenny, his food is legendary for its uniqueness, value and flavor, an overnight stay at the posh Four Seasons ($770 a night base rate) and dinner at Wylie Dufresne's new American restaurant WD-50 – a Broadway show is a must.
But what if you've spent the bulk of your budget on food, shopping and your room?
Broadway is no bargain
Depending on how you go about getting tour tickets – if you just buy them outright or you search out bargains – you could end up spending quite a bit of money on your Broadway experience.
Both Fox News and Forbes magazine recently compiled a list of some of the most expensive shows on Broadway, and although some of them have since closed, their price tags per ticket still leave behind a bit of shock.
And if the show you want to see takes home a Tony Award – or even gets nominated – expect the ticket prices to rise accordingly.
"Hedwig and the Angry Inch." Nominated for five 2014 Tony Awards, the show took home four, and accordingly, tickets for orchestra seating rose to an average of $443.37, up from an earlier average of $376.16, when Neil Patrick Harris and Lena Hall – both of whom won best actor honors for their roles – were playing the leads. (That's a 17.87 percent increase.)
"All the Way." With Brian Cranston ("Breaking Bad," "Malcolm in the Middle") playing LBJ, this drama about Lyndon B. Johnson's troubled presidency during the civil rights era, this show saw orchestra seating prices shoot up from $221.38 to $300.47 after Cranston won Best Performance by an Actor in a Leading Role in a Play. That 35.7 percent markup shows what a difference star power and awards can make when show prices are set.
When "A Gentleman's Guide to Love & Murder" won four of its 10 nominations, including Best Musical, average ticket prices went from $206.12 to $240.98. The comedy about a man who learns he is ninth in line for a position of royalty, and then begins knocking off those who are standing in his way, also won Best Book of a Musical, adding to the price boost.
"The Book of Mormon." When the makers of the Comedy Central show "South Park" decided to expand upon one of their most famous episodes on Broadway, they likely didn't expect "The Book of Mormon" to have ticket prices just under $400. But while on the surface the humor of "South Park" might on its surface seem juvenile, at its core, it's smart – and deeper than one might think, making "The Book of Mormon" a huge hit on Broadway.
"Back on Broadway." When Hugh Jackman decided to return to Broadway, so did audiences. Tickets for the short-lived one-man show from the star of "The X-Men" – judged one of People Magazine's sexiest men alive – were priced at about $270.23, and the eight-day show raked in almost $1.5 million, setting a theatrical record.
"War Horse." When the author of the children's book "War Horse," Michael Morpurgo, learned that there was interest in adapting his book to the stage, he thought "they must be mad." Mad about money, perhaps. Morpurgo's 1982 novel was called "the theatrical event of the decade" when it opened in London in 2010, and shortly after its Broadway debut, in 2011, Steven Spielberg announced plans to make it into a movie. Tickets soon shot up to $255.71, and remained that high until the show closed in 2013.
"Venus in Fur." This two-person play featuring Nina Arianda and Hugh Dancy won critical acclaim – it was described as "a must-see performance" as well as best actress honors for Arianda, sending ticket prices to an average of $252.14.
"How to Succeed in Business Without Really Trying." This stalwart featured Daniel Radcliffe ("Harry Potter") and Nick Jonas (The Jonas Brothers) in lead roles, sending ticket prices up to an average of $236.39, showing what a difference star power can make.
"Jersey Boys." Average ticket prices for this show about the rise and subsequent fall of Frankie Valli and the Four Seasons averages about $216.58 per ticket. The show, set in seasons for symbolism, features plenty of the group's top hits including "My Eyes Adored You," "Sherry," "Big Girls Don't Cry" and December 1963 (Oh, What a Night!), as well as background about their storied roots. By contrast, tickets to see Frankie Valli and the Four Seasons in concert, also in New York, range from $75 to $155.
"The Lion King." Anything Disney is going to be pricy, since the demand stays high and kids can't get enough of the fanciful stories of love, power and heroism. The average ticket price for "The Lion King" is currently $204.37.
Broadway vs…
So how Broadway stack up against other entertainment choices? Most fun these days can seem a little expensive, unless your plan is to canoe down your favorite river or visit a great state park.
Tickets to see Taylor Swift average about $200, and you'll have to listen to her sing about all her ex-boyfriends, ad nauseam.
According to CBS News, tickets for February's Super Bowl game between the New England Patriots and the Seattle Seahawks averaged about $3,950.
A regular admission ticket for three days of fun at Disneyland – the happiest place on earth – is currently $325, snacks, souvenirs and hotel rooms not included.
A ticket to see "Manon," a comic opera by French composer Jules Massenet as performed by the Metropolitan Opera Company average about $224.00.
How to Buy Cheap Broadway Tickets
So what if you don't have hundreds to shell out for Broadway tickets, but you really want to see a show. There are a few tricks of the trade that can get you seats – or at least a place to stand – in order to see your favorite show.
Go when the show is in previews. Ticket prices for dress rehearsals are typically lower than those charged after the show's official opening. (The same, however, cannot be said for restaurants still in training, much to the chagrin of New York Times food columnist Marian Burros, who questioned "If Broadway shows charge preview prices while the cast is in dress rehearsal, why should restaurants charge full price when their dining room and kitchen staffs are still practicing?")
Try TKTS booths. You can score tickets for 25 to 50 percent off, if you're willing to wait until the very last minute – and risk disappointment that the show you've been standing in line for hours in hopes of landing seats hasn't already sold out.
Standing room only. A sold-out show is not the end of the world, however, if you are willing to forgo a little comfort. SRO tickets – which means standing room only, are available for $25 if a show is completely sold out. SRO ticketholders stand behind the last row of seats, often with the show's producers.
Score discount codes. Visit Playbill, TheaterMania and BroadwayBox.com for promotional codes that will help you land discounts up to 50 percent off standard ticket prices. BroadwayBox is a favorite because it doesn't require signing up for anything to get codes and discount pricing, but the selection is limited. Tickets are then purchased through traditional ticket services including Telecharge and Ticketmaster, using promotional codes. Expect the best discounts earlier in a show's run.
Volunteer ushering. If you live in the city, you can probably see your fill if shows for free by volunteering to usher. Many theaters will use volunteers for evening performances, to call the theater where your favorite show is playing and check it out.
Ask your concierge. Many NYC concierge services include access to Broadway shows. Ask – and you may well receive. Tickets may also come with discounts.
Check BroadwayTour. Sometimes shows that are sold out have seats that cannot be used by the purchaser, who resells them right here on BroadwayTour. You can search for your day, time and show of choice and see if your show is available.
Rush tickets. Another last-minute option is to check with the theater's box office the morning of the show or just before the show begins. If you are up for the risk – and the chance of disappointment – you could score drastically discounted tickets.
Student discounts. It pays to be a student visiting the Great White Way. Student tickets can be had for as little as $25, and some theaters will sell several tickets under the same student ID, so you and some friends can see a top-notch Broadway show for a song.
Try a matinee. Matinee shows – just like at the movies – traditionally offer cheaper ticket prices than evening shows. And of you do attend an earlier showing, you'll still have time for dinner and some sightseeing after the show. Weeknight shows are also cheaper than weekend productions.
The Priceline of Broadway.com is a website that pools together available tickets to get you the best price possible, showing seating options to give you an exact idea of where you'll be in relation to the stage when you make your purchase. You can also give the site information on the show you want to attend in advance, and it will alert you if and when tickets turn up.
The lottery. Unlike the Shirley Jackson tale, this lottery offers up a certain number of tickets before the start of the show, if it is not sold out. You'll be taking a chance, but if your number is called, you'll rate a great discount.
Try off-Broadway shows. Hits such as "Avenue Q," which moved off-Broadway a few years ago, start at $128 or so for a Friday night performance, about half the price of its Broadway competitors, while Stomp! and Blue Man Group tickets are available starting at about $75.
Touring shows
If you want to see a Broadway production but can't afford Broadway prices, the touring productions of many shows are just as lavish and often have star-studded casts.
Shows on tour right now include "Chicago," "Annie," "The Book of Mormon," "Kinky Boots," "Jersey Boys," "The Lion King," "The Phantom of the Opera," "Rogers & Hammerstein's Cinderella" and "Wicked."
To get a sense of the price cut, tickets for "Wicked" on Broadway start at $72, while a summer tour stop in Denver boasts tickets starting at $35.
Author: Brenda Neugent