How to Invest in Broadway Musicals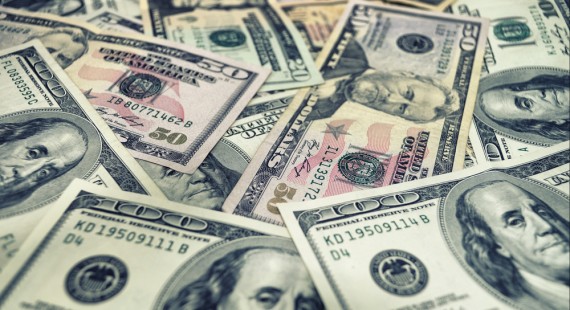 FEDOR_DZN | Shutterstock
When you share the town with the investment capital of the world, all that financial acumen can't help but eye the investment opportunity inherent in Broadway. Wicked has grossed billions in ticket sales between New York, International shows and touring companies over the past decade. Granted, most musicals fizzle out and its investors are left struggle to recoup their costs, but there is something about those lottery tickets that key investors coming back for more. For those who have the money and the stomach for it, investing in Broadway can be a great way to grow your money while supporting the arts in the same breathe. We break down the particulars of putting your money to work on Broadway.
What Is the Need for Investors?
The average cost to undertake a Broadway musical ranges somewhere between $5 to $25 million. Even a "simple" play can at minimum cost $2.5 million, and these prices don't include ongoing expenses to keep the theatre doors open each week including salaries for the actors/crew, advertising costs, and theatre rental. This is where investors become absolutely critical to the show. They essentially fund the production so that it can make it to the big stage and continue running as long as crowds keep lining up for more.
How Does Investing Work?
According to Charles Passy, Market Watch writer, investors are offered shares or units of shows that are split based upon a pre-developed formula created by the producer. No money is seen by producers or investors until the show recoups its investment. Once the investment is recouped, profits are split between the producers and the investors.
The basic level of Broadway investment is normally at $10,000 for a play and $25,000 for a musical. On occasion, half units are also offered. Meanwhile, a more mature level of investment can easily go into the seven figure range. A basic level of investment won't get you much more than an invite to the opening night party in terms of perks, whereas a major investment boasts greater opportunities for financial profit, sitting in on rehearsals, meeting the actors, and sitting in on meetings.
How Do I Invest?
So how do you invest? In some situations, producers are the ones who go out and find investors. This generally occurs when a particular investor has a past history of investing with that producer. The producer will then give him/her the chance to screen new projects first.
However, there are instances, especially when dealing with larger producers, where investors reach out to producers. As a potential investor, it is primarily about getting in contact with producers. You need to make a contact list of producers with shows that you are interested in and reach out to them diligently. The Theatrical Index is a wonderful resource to help you do this. This index compiles a list of shows in development for commercial production as well as contact information for the lead producer. Check out Kevin Davenport's article for more information on connecting with producers.
What are the Risks?
The biggest risk you have to worry about is the show that you've invested in fails. Statistically, over the past 60 years only one of five Broadway productions has been able to recoup its investment according to executive director of the Broadway League, Charlotte St. Martin. Broadway producer Steven Baruch notes, "A majority of shows fail. It's as simple as that. The risk is that you're going to lose all your money, and therefore we don't really want people to invest unless they can afford to lose all their money."
What are the Benefits?
Of course for that one out of five that can recoup its original investment, financial gain can be a beneficial attribute to investing in a Broadway show. Yet, most people are motivated beyond monetary means.
Some find the glamour of being associated with a Broadway show to be spectacular. Normally, investors are offered perks such as invitations to the opening night performance and the cast parties that follow, access to the producers' house seats, and they are even sent show mementos such as albums, posters, and other souvenirs.
Of course, many investors are simply rewarded by being involved in a project that they are passionate about. Patrick Trettenero, an investor in the show Next to Normal, shared his nostalgic experience saying, "I thought it deserved a shot, and I was willing to put my money on the line to make it happen, and frankly, I was glad for the opportunity to support it."
Tips for Successful Investing
Probably one of the best pieces of advice I can offer is to invest in a show that you are passionate about. The fact is that there is really no way of telling with 100% certainty that a show will perform well and at times you may be disappointed with the results. However, if you love the work that you invested in, the sting of failure will hurt a little bit less.
Another tip to help elevate your chances of recuperating your funds is to seek out a producer who has a strong track record of success in the Broadway industry. This holds especially true for new investors according to Tony Award winning producer Richard Winkle who says, "New investors need to align themselves with a producer who knows the business inside out."
A final tip to help increase your chances of successfully investing is to start out small. Unless you are a multi-millionaire with tons of money to blow, there is no need to go investing your life savings into a theatrical production in the hopes of hitting it big. Start with a basic level of investment in one or two shows until you learn the process and get more comfortable. Then gradually increase as you become more knowledgeable and experienced.
So there you have it. An introduction to the fascinating world of Broadway investing. Hopefully you now have a general idea of how the process works and how to proceed if you find yourself wanting to invest in the next generation of the Great White Way.