Mike Nichols was Destined to Leave Behind a Broadway Legacy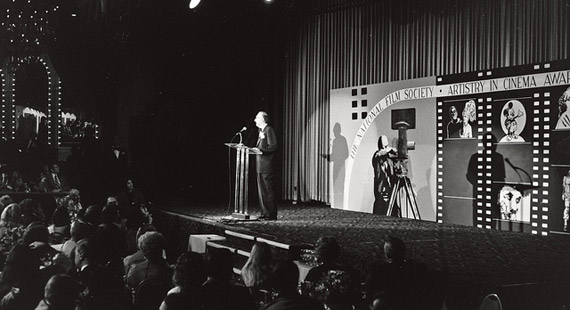 Mike Nichols was destined to become part of Broadway history from the start.
The legendary director – who passed away Wednesday at the age of 83 – was one of only a handful of people in the world to win an Emmy, a Tony, a Grammy and an Oscar, and while his first job was working as a disc jockey at a classical music station, theater was already in his blood.
While still in high school, Nichols traveled to New York to see classic plays including "Death of a Salesman" and "A Streetcar Named Desire," and the experience transformed him, setting him on a journey that would define the rest of his life.
"All these seemed to me 100 percent real and simultaneously 100 percent poetic," he said in a 1999 interview with Film Comment magazine. "I was extremely excited about this and wanted to learn more about it, so I started to study with Strasberg in New York."
Lee Strasberg is considered the father of method acting, which encourages actors to draw from their own experiences to better immerse themselves in their characters. That background helped Nichols better guide his actors, and eventually made him known as a director who made his actors look good.
"A director's chief virtue should be to persuade you through a role," Richard Burton told Newsweek in 1966, after starring in Nichols' first film, "Whose Afraid of Virginia Wolff," which would earn numerous Oscar nominations including Best Director, and a Best Actress win for Elizabeth Taylor. "Mike's the only one I know who can do it. He conspires with you to get your best."
Nichols' first directing gig was a Neil Simon play called "Nobody Loves Me," and it was then that he realized what he was destined to do.
"In the first fifteen minutes of the first day's rehearsal I understood that this was my job, this was what I had been preparing to do without knowing it," Nichols said in the Film Comment interview. "Everything I learned from Strasberg … was preparing me. I felt what I had never felt performing: I felt happy and confident and I knew exactly what I wanted to do. We changed the name of the play from 'Nobody Loves Me' to 'Barefoot in the Park,' and from that point on it went very fast."
In 1967, according to CNN, Nichols was juggling four plays at once on Broadway – including two by Simon including "Barefoot" and "The Odd Couple" – and he took home a Tony for directing Robert Redford and Elizabeth Ashley in "Barefoot," which he later directed in film with Jane Fonda taking over Ashley's role.
Kevin Spacey called him "one of the best observers of life," which Nichols showcased in "The Graduate," a film that brought the director's vision to the screen perfectly, from Dustin Hoffman's understated yet brilliant performance to the Simon & Garfunkel score that generated the mood Nichols sought for the finished product.
"As a film director, you're essentially alone," he said in a 2012 interview with Time Out, just as his Broadway revival of "Death of a Salesman" with the late Philip Seymour Hoffman was opening to rave reviews. "You have to tell a story primarily through pictures, and only you know the film you see in your head."
Nichols' skill was making sure everyone in the room understood that vision, and it made him a legend across numerous art genres, although relationships – from the loveless affair between Hoffman's Benjamin Braddock and Anne Bancroft's Mrs. Robinson to the end of a marriage portrayed by Meryl Streep and Jack Nicholson in "Heartburn" – were at the heart of his work.
For all his acclaim, however, it was his 2003 HBO adaptation of "Angels in America," Tony Kushner's play about the early days of the AIDS crisis, that he considers one of the most important works of his sprawling career.
"When I did 'Angels in America,' and I had Emma Thompson, Meryl Streep, Mary-Louise Parker and Al Pacino, it was like being in heaven a little early," Nichols told Variety magazine.
The production earned a record-setting 11 Emmy Awards – including one for Best Director – and was the most-watched movie made for cable TV in 2003.
He was working on an HBO adaptation of the Tony Award-winning Terrance McNally play "Master Class" featuring Meryl Streep as opera legend Maria Callas when he died.
But it would be one his final productions, a short 2013 run of Harold Pinter's "Betrayal" starring Daniel Craig and Rachel Weisz, that would return him to the Broadway stage where his career began, where he was able to celebrate the complexity of human relationships in an immediate, completely personal way.
Nichols was married to news legend Diane Sawyer for 26 years, and in addition to his wife, is survived by three children and four grandchildren.
Author: Brenda Neugent