Most Memorable Music Born on Broadway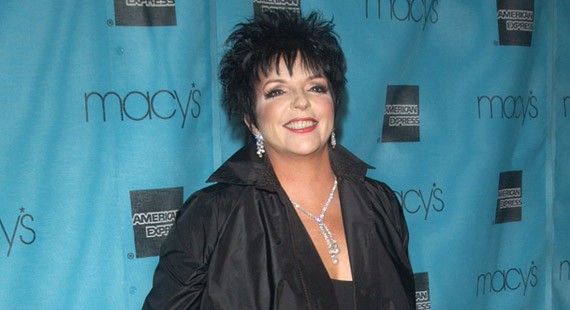 Featureflash / Shutterstock
Broadway has brought us some unforgettable moments over the decades, especially so through stellar songs that not only stand the test of time, but also have developed a familiarity with almost everyone who hears them.
Many, however, may not know the exact roots of their favorite songs, so we've gone behind the scenes to uncover the storied history of some of Broadway's best.
"Memory"
This classic from Andrew Lloyd Webber's 1981 musical "Cats," one of the longest-running musicals in Broadway history, is sung by Grizabella, a former glamorous cat whose heyday has long since passed.
First sung by Betty Buckley in the show's debut, "Memory" features lyrics by Trevor Nunn, and took home the 1981 Ivor Novello award for Best Song.
While Webber worried that the song drew too heavily from both Puccini and the Mamas and Papas song "California Dreamin'," his father said the song sounded like "a million dollars," which in retrospect was likely an understatement.
"Memory" has been covered by Barry Manilow, Barbra Streisand, Celine Dion, Johnny Mathis, Howard Keel and Julian Lloyd Webber, among countless others.
"It's De-Lovely"
This love song from Cole Porter is a bit of pure perfection, reportedly born from a conversation about either a shipboard sunrise or mangosteen melon between Porter, his wife and a friend, Monty Woolley, depending on the story. Although Porter originally wrote it for "Born to Dance," it ended up in a few other musicals instead, including the 1936 "Red, Hot and Blue" (Ethel Merman and Bob Hope did a duet) and later in a 1956 remake of "Anything Goes."
The song was later incorporated into an advertisement for the Chrysler De Soto, a car that was, unfortunately, not as timeless as the song, and later to advertise 7-Up soda.
The jazz standard has been covered by Ella Fitzgerald, Sarah Vaughan, Guy Lombardo,
"There's No Business Like Show Business"
This classic from the 1946 musical "Annie Get Your Gun" was written by the legendary Irving Berlin, and had a boisterous debut when it was sung by members of Buffalo Bill's Wild West Show in an effort to persuade gunslinger Annie Oakley to join their touring production.
Ethel Merman was the first to sing it – she also played Oakley in a 1954 movie version of the musical – and it, along with "Everything's Coming Up Roses" from the musical "Gypsy," was considered one of her signature songs.
It has been covered by Judy Garland, Bernadette Peters and Harry Connick Jr., among others.
"I Could Write a Book"
This lovely song from Richard Rodgers and Lorenz Hart is so much more beautiful that the show in which it made its debut, "Pal Joey," a musical about a nightclub singer and the middle-aged married woman with whom he has an affair, based on a series of short stories that ran in The New Yorker magazine.
Gene Kelly and Leila Ernst were the first to sing it in 1940, as Kelly, cast as the cad Joey, sings it to a naïve girl he meets outside a shop, who falls for the song's poetry, not realizing Joey is feeding her slick lines.
With the context of the song long forgotten, it has since become a standard, and has been sung by Frank Sinatra, Harry Connick Jr., Rosemary Clooney, Ella Fitzgerald and Mel Torme, among many others, and now stands as the love song it is at its core.
"Cabaret"
While Liza Minnelli did not play Sally Bowles in the 1966 musical, but instead made the role her own in the 1972 movie version, hers is the most iconic, unforgettable version of the Kander and Ebb song that sets the tone of the show.
The song, while initially boisterous, has the same dark side as the musical itself, and it showcases the despair of Sally Bowles in a way that dialogue for a character who struggled to mask her pain beneath merriment, would not.
"Tomorrow"
Turns out, this song and most of the others get a remake – one that reviewers haven't been too kind about – in the upcoming movie version of "Annie," and only the equally memorable "It's the Hard-Knock Life" is left alone. While the original might be a bit too treacly for some, for others it stands as a timeless testament that after every night comes a new day with new possibilities, and that absolutely anything is possible.
Based on the comic strip "Little Orphan Annie," which made its debut during the Great Depression, the musical opened in 1977, with this popular song – music by Charles Strouse and lyrics by Martin Charnin – as its centerpiece.
The song has since been covered by Barbra Streisand, Grace Jones – hers was a disco version – Lou Rawls and Idina Menzel.
"If I Were a Rich Man"
For anyone who has seen the 1964 musical "Fiddler on the Roof," all the songs are standouts that take us to a time and place and introduce us to a culture and family that is struggling with changes and clinging to their heritage, all the while maintaining their sense of humor.
But this song from family patriarch Tevya, written by Sheldon Harnick and Jerry Bock and based in a passage from a 1899 short story "The Bubble Bursts," is memorable because it reflects Tevya's desire to end his career as the town's milkman in order to spend more time with his family and more time in the synagogue to pray.
"My Funny Valentine"
From "Babes in Arms," this jazz standard from Richard Rodgers and Lorenz Hart – alongside "Where or When" and "The Lady is a Tramp" – is one that has been covered by countless musical legends including Ella Fitzgerald, Etta James, Chet Baker, Frank Sinatra, Eartha Kitt and Harry Connick Jr.
It's a song designed to bring hope to the hopelessly romantic that there is someone for everyone, and the female singer in the "Babes in Arms" original loved the man she's singing about, even if he is not the most handsome or smartest guy around. For her, none of that matters, because he is her "favorite work of art."
Author: Brenda Neugent