The Most Controverial Shows & Musicals for High Schools to Perform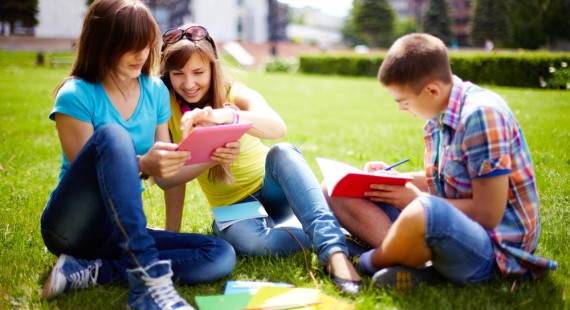 Pressmaster | Shutterstock
Every year thousands of high schools across the country go about the process of recreating some of Broadway's greatest shows. There are a wide variety of shows to choose from and Broadway favorites such as Phantom of the Opera and Grease are often selected. Personally, I enjoyed my high school's stagings of Broadway shows such as Godspell and You're a Good Man, Charlie Brown. Yet there are some shows, despite their Broadway greatness, that just don't make the cut in high school.
One of the greatest concerns for many schools is whether or not a particular show is appropriate for the high school audience, and the fact is that many Broadway shows contain elements that make them unsuitable for teens to watch, much less perform.
Spamalot
One of the shows that often get the cut from the Broadway recreation list is Monty Python's Spamalot due to its homosexual themes. While we do live in an age that is more accepting of the homosexual community, many schools feel these themes are too mature and controversial to be recreated by or for the student population.
This production's themes proved so controversial in South Williamsport, Pennsylvania that the administration of the Junior/Senior High canceled a planned 2015 production based solely on the show's themes. They released a statement saying, "Material that is generally considered offensive, suggestive, or demanding based on race, religion, age, gender, or sexual orientation is not appropriate for school performance."
Cabaret
Cabaret's explicit content makes it one of the most controversial plays both for Broadway and high school performances. The shows themes of escapism and hedonism feature sex, drinking, bisexuality, lesbianism, and abortion. Quite a lot right? And if that's not enough the show is set in 1930's Germany, a time when the Nazis were first coming to power. SO it makes pretty obvious sense why this show would be strayed away from by any high school.
Rent
To say I love Rent is an understatement. I saw the show on Broadway 3 times (in the same week) and I own the film on DVD which I watched every day (no exaggeration) for three months when I first got. So its needless to say that I was a bit upset to find this on the list, but I immediately understood the reasons why. Though the overall message is relatively positive the focus on AIDS as well as a plot filled with drug addiction and homosexuality may prove to be far too mature for high schoolers.
Hair
It is true that Hair broke down the barriers of racial integration, sexuality, and political rebellion in the late 1960s; however its monumental message does not translate over well to a high school stage. Its focus on hippie culture which is full of sex, drugs, and homosexuality make it a bit risque and mature for such a young crowd.
Godspell
A show that came as a surprise to me that some high schools ban is Godspell. As someone who saw all of her high school's spectacular performances of the show (more than 8), I couldn't imagine why it would make the list, but it turns out that religion can be a tricky subject matter. For some schools the subject of religion runs the risk of offending those who do not share those particular religious beliefs.
The Book of Mormon
Along the same lines is the highly popular Broadway show The Book of Mormon. But in addition to the controversial religious themes is the fact that the show itself has been described as vulgar and profane by its own creators, making it too vulgar and profane for most high schools to even attempt.
While show suitability is among the greatest factors which lead to some Broadway shows being axed from the high school consideration list, another reason certain shows never make it to the stage is because amateur rights are not given.
Wicked
Wicked is a prime example of a show that hasn't released such rights in order to be produced on a high school stage. And that's quite a shame because I would love to get a high school drama club's take on the spectacular show. However, some shows do desire to maintain the exclusivity that only seeing a production on Broadway gives.
The list of shows that cause a controversy for high schools students to recreate varies based upon where you are looking. Some schools are far more particular about what they allow than others and what some find to be too graphic or mature others may allow for the sake of art. Thankfully, the list of outstanding Broadway productions runs long so there are plenty of other options to choose from. My school drama team thrived despite the absence of the shows listed in this article and I am sure other high school's can do the same.
Author: Diamond Grant