TV Shows and Movies that Could Have Been on Broadway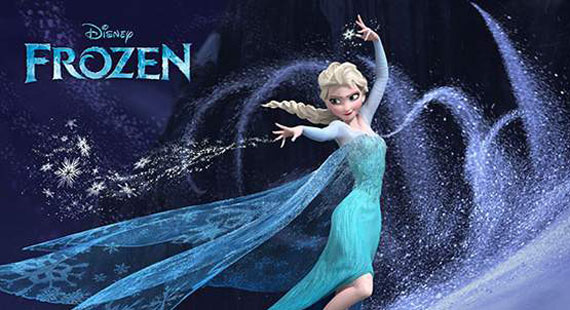 Disney
Broadway is jam-packed with shows that started off as movies, including "The Lion King" and "Aladdin" from Disney, as well as "Kinky Boots" and "Honeymoon in Vegas," but there are still plenty of big-screen movies and small-screen TV shows that would have been perfectly suited for the Great White Way.
The farce that was 'Frasier'
There's not much better than a good door-slamming, mistaken-identity farce to pleasure theatergoers – "Noises Off" and Neil Simon's "Rumors" are two sublime examples – and the long-running sitcom "Frasier" was a master of such comic timing.
"A major part of Frasier's appeal involved watching a cast of talented comic actors hit their marks and deliver their lines with crack timing," says pop culture writer Noel Murray.
An art of perfection – timing must be impeccable in order for the jokes of a farce to work – is something that the "Frasier" cast perfected, and given the popularity of a good farce, would have translated perfectly to Broadway.
But it's been years since the show's end, so I guess we'll have to be content with seeing Kelsey Grammer's upcoming appearance in "Finding Neverland" and David Hyde Pierce's Broadway directing debut with "It Shoulda Been You," both opening in 2015.
Improv with 'Waiting for Guffman'
This 1996 mockumentary by Christopher Guest would be sublime on stage, given its show-within-a-show premise, as a delusional little community theater troupe puts together a play about their Missouri town's founding, then waits with baited breathe on opening night for a New York producer to show up whose approval might help their dismal musical make it all the way Broadway.
The characters – as in all of Guest's works – are funny, overly dramatic and tinged with diva-like qualities, and the improvisational nature would also be well suited for the stage, especially if Guest and his crew of regulars including Eugene Levy, Fred Willard, Bob Balaban, Catherine O'Hara and Parker Posey were part of the production.
A few years ago, the idea of turning "Guffman" into a Broadway musical was considered, according to another Guest regular, Jane Lynch. She told MTV News that Guest was at the time eyeing a Broadway run for "Guffman."
But those hopes may be dashed, as Michael McKean, another Guest favorite and one of the lyricists for the "Guffman" music, said he through the show wouldn't translate to the stage given its documentary-style format.
"The main problem, I think, in adapting any of these for the stage is these films were created improvisationally and because they were documentary-style, the viewer was essentially a character," he told Broadway.com, "I don't think that works the same way on stage. Plus, 'Guffman' has some great songs in it, but you can't do a musical with only five songs."
Perhaps McKean could pen a few more and make it happen? Here's hoping!
'Frozen' has been on its way for a while
Apparently, this popular Disney movie – which has every child of a certain age singing "Let it Go," over and over again – has a Broadway adaptation already in the works.
In fact, producers were buzzing about it before the movie officially opened.
Plans for the stage version were announced last year, after Disney Theatrical president Thomas Schumacher saw the show during a midnight screening perform its release, and immediately got the ball rolling.
Schumacher said in an interview with The Hollywood Reporter than the process will be painstaking, because the results have to be as perfect as the film version, with effects that have as much of a wow factor to bring to life the icy chill of the movie.
"There's something purely theatrical about the relationship between these two women," Elsa and Anna, he said in an interview. "You can see it. My job is to corral the writers of the movie. I'm already talking to directors, and I have a design concept, and we have to begin to fashion this idea. It doesn't need to be fast. It needs to be great."
'Seinfeld': A play about nothing?
There was more than a time or two that "Seinfeld" scripts took a trip to Broadway.
Being set in New York City, it was no surprise that the characters in the popular sitcom would see productions, date actors or dancers from shows or find themselves randomly singing songs from popular shows?
But what about taking the show about nothing to the stage?
While the possibilities are there – Kramer's pratfalls would play well on stage, and the limited locations such as Jerry's apartment and Monk's restaurant would make set design easy – but how would it play?
We'll probably never know, since Larry David and Jerry Seinfeld have said that there time with the beloved sitcom characters is over.
Still, David announced earlier this year through Showbiz411.com that he had written a play, and Seinfeld might be the star.
"We're talking about it," the elusive creator of "Curb Your Enthusiasm" said.
Author: Brenda Neugent