Urgency of AIDS Crisis First Addressed on Stage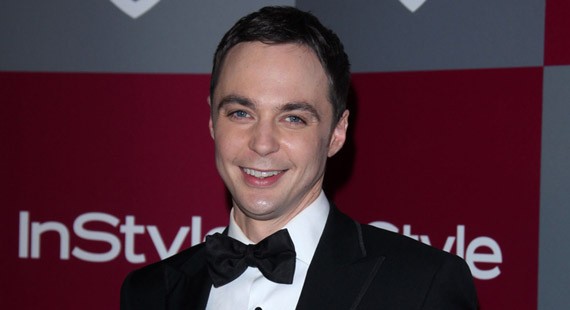 DFree / Shutterstock
When politicians and the media failed to raise awareness during the early days of the AIDS crisis, it was the arts that took on the role. In nonfiction, it was Randy Shilts' 1987 deeply investigative "And the Band Played On," and on film, two years later, it was "Longtime Companion."
And while both addressed the lack of action surrounding the early days of the disease, it was Larry Kramer's 1985 "The Normal Heart," which opened off Broadway at the Public Theater years before the release of the other works, that first raised the harrowing questions about why we as a nation were failing to do anything about what was clearly becoming a big problem in the gay community.
"The Normal Heart" focused on the early weeks and months of the 1980s, when health care professionals wondered why a large number of gay men, especially in larger cities, were dying, while both the media and governmental bodies remained mostly silent.
The play – which didn't make it to Broadway until 2011 – was not written as an artistic expression of the AIDS crisis, but rather as a way to continue to draw attention to the disease, taking advantage of a medium that wasn't new to the AIDS advocate.
Kramer, a Yale grad, had written several previous works, including the novel "Faggots," which explored the promiscuity and non-stop partying on Fire Island in the disco era of the 1970s, a decadence that served as a precursor of sorts for what was to become the fear-drenched era of the AIDS crisis.
Kramer, after witnessing the spread of the disease among his friends, had already co-founded the Gay Men's Health Crisis (now the world's largest private organization assisting people living with AIDS) and had written the essay "1,112 and Counting" an indictment of everyone who wasn't doing anything in the New York Native in 1983 ("I am very sick and saddened by every gay man who does not get behind this issue totally and with commitment – to fight for his life," he wrote. "I don't want to die. I can only assume you don't want to die. Can we fight together?")
But none of it had drawn enough attention to the disease that was becoming more of an epidemic on a daily basis, so he used "The Normal Heart" – starring Brad Davis (who would later commit assisted suicide when his own health deteriorated after years of living with AIDS) and D.W. Moffett – as his medium.
The primarily autobiographical play about an unlikeable man struggling to raise awareness of AIDS before it had a name, when it was called "the gay cancer" and was erasing groups of friends and leaving empty holes where their lives had once been, is brutally honest, and offers a glimpse back in time to an era that is eerily similar to today's recent Ebola outbreak.
"I don't consider myself an artist. I consider myself a very opinionated man who uses words as fighting tools," Kramer said after the play opened. "AIDS is a plague – numerically, statistically and by any definition known to modern public health – though no one in authority has the guts to call it one."
His play, however, did and critics praised the work for its brazen, outspoken criticism that presented what he had started in his NY Native essay in a living, breathing platform.
"In this fiercely polemical drama … the playwright starts off angry, soon gets furious and then skyrockets into sheer rage. Although Mr. Kramer's theatrical talents are not always as highly developed as his conscience, there can be little doubt that 'The Normal Heart' is the most outspoken play around – or that it speaks up about a subject that justifies its author's unflagging, at times even hysterical, sense of urgency," wrote Frank Rich in a New York Times review.
Because there was a sense of urgency, and if the right people had been able to see that – or had spent less time bickering over whom would receive international credit for key scientific findings – the entire devastating period in American history could have been lessened.
"AIDS was allowed to happen," Kramer has said. "It is a plague that need not have happened. It is a plague that could have been contained from the very beginning."
That's why Kramer penned what Liz Smith called "a damning indictment of a nation in the middle of an epidemic with its head in the sand," in the New York Daily News.
Two years later – the same year Shilts' "And the Band Played On" was released – Kramer founded the AIDS Coalition to Unleash Power, or ACT UP, in an effort to change perceptions of those living with HIV and AIDS while continuing to address public policy regarding the disease.
"We didn't exist," Kramer said. "Ronald Reagan didn't say the word 'AIDS' until 1987." (Reagan's communications director, Pat Buchanan, however, did say that AIDS was "nature's revenge on gay men.")
Much of Kramer's work is included in "Longtime Companion," which also explored in intimate detail the brutal losses the gay community experienced, and the fear associated with the disease.
Kramer's play opened on Broadway in 2011 – with Joe Mantello, Ellen Barkin and Jim Parsons in key roles – for a two-month run, and this year was turned into a critically-acclaimed HBO film starring Mark Ruffalo, Julia Roberts and Parsons, who reprised his role as Tommy Boatwright.
While the play is now a history lesson, it remains an important look at our failure to address a disease that now impacts 90 percent of populations in some regions of Africa and South Africa, and is at its core, a realization that things could have turned out much, much differently.
Author: Brenda Neugent